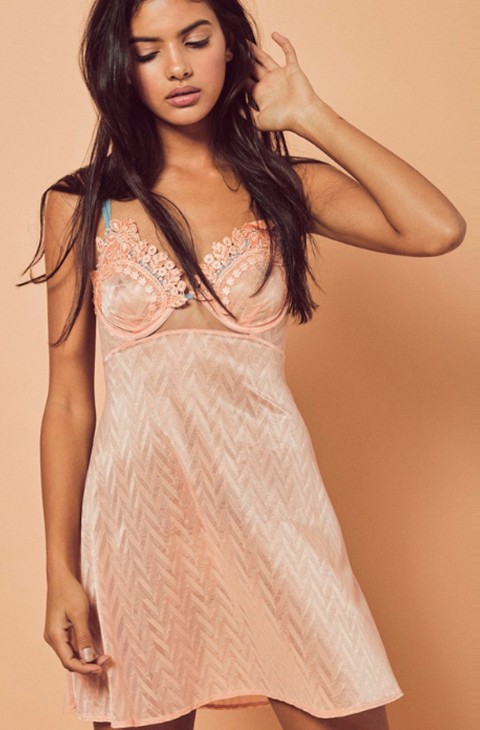 ELLE NIGHTIE
Details
All you need is your bestie and a face masque to call it a night! Let your body relax with ease in the Elle Nightie.
This soft stretchy retro shape textured lace was designed to soak in the stress for a luxurious comfort.
Designed on a pretty peach hue, this nightie features a gorgeous venetian appliqué framed bust with a comfort rest for the girls in the underwire cups.

86% Nylon,14% Spandex.